Lumbers for Your Outdoor Projects in Miami
Posted:
September 13, 2016
|
|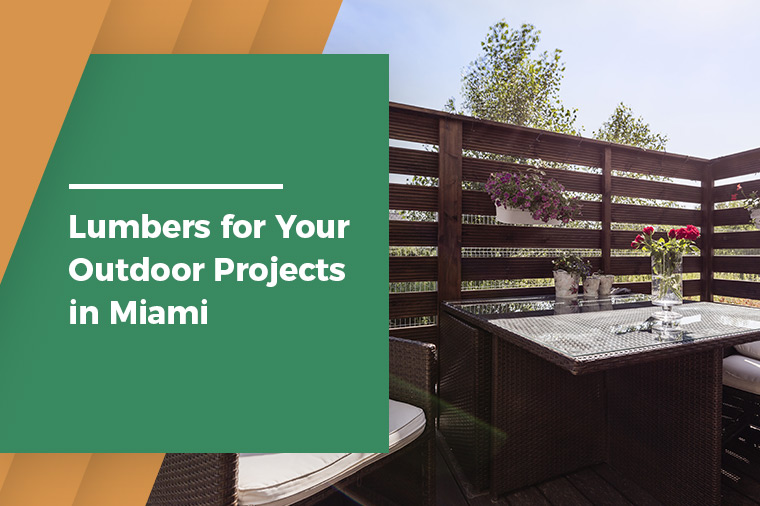 If you're starting on an outdoor project, you need to make sure you select the right lumbers as these will determine the longevity and ultimately the finished look of your project. Whether you're building a garden fence, a deck, or raised garden beds, you would be using various types of lumbers to ensure the best result.
If you're building a project that is to come in contact with soil, it is always good to start with pressure treated lumber. Pressure treated lumber is Douglas Fir that has been preserved with a copper-based chemical. This process aids in preventing rotting, mildew, and mold, making this the perfect wood for fences and foundations of decks or patios. The 2 types of treated lumber are incised and non-incised. Incised treated lumber bears puncture marks and is generally used for projects that are in direct contact with soil. Non-incised treated lumber has no puncture marks and is perfect for fences and decks.
While treated lumber is good for the base of your deck, patio, or fence; Cedar is generally used to provide a finished look to your project. As clear cedar does not have any knots or holes and has a nice grain texture, it is generally preferred for deck finishes while tight knot cedar has knots and is perfect for raised garden beds. Cedar is also naturally resistant to rot and termites. Redwood is also commonly used for the same purposes as it is also naturally resistant to termites and rot.
If you are looking for Lumbers in Miami, Florida Lumber has been helping people like you since 1966. With three generations working together, we are a family-owned business that prides itself on being the premier supplier of Miami Lumbers. Just tell us about your project and we'll help you pick out the best resources at the best prices.